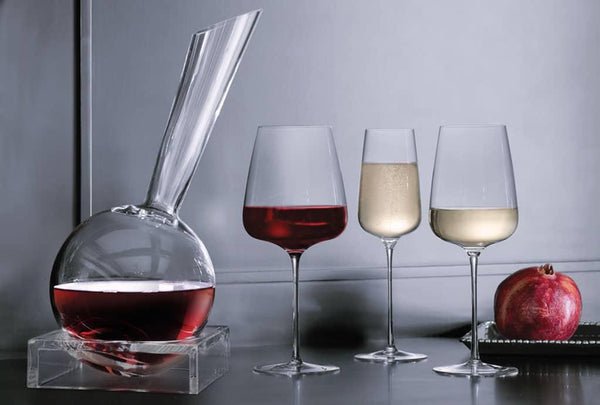 Italesse
Italesse glasses artfully blend contemporary design with universal forms and lightweight materials, resulting in an exceptional balance and superior performance.
Crafted in Europe, both machine-made and mouthblown Italesse glasses are constructed from lead-free crystal. They are offered in three distinct universal shapes designed for Red Wine, White Wine, and Sparkling Wine, enhancing the unique character and fragrance of the wines in your collection.
The elegance and thinness of Italesse wine glasses are sure to captivate you. Experience wine without the barrier of glass! Cherished by wine aficionados and utilized in Michelin-starred restaurants, this Italian stemware comes in a variety of sizes to elevate the essence of both red and white wines.